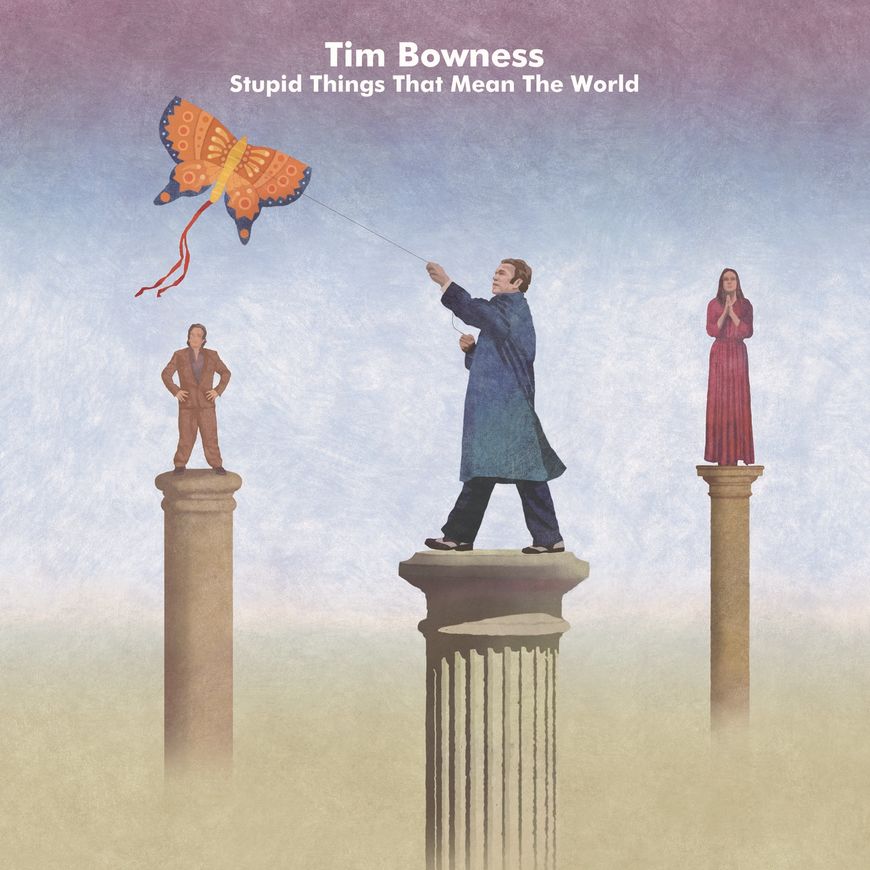 Out on Burningshed for pre-order
David appears on Tim Bowness's new album Stupid Things That Mean The World.
David is on two versions of the track Know That You Were Loved. On the first 'acoustic' version, David provides backing vocals. On the second 'electric' version (which is on the bonus disc), David provides backing vocals and electric guitars aplenty.
Peter Hammill and Phil Manzanera also guest on the album, which is now available for pre-order from Burningshed.
By the way: All pre-orders of the album come with a free flac 5.1 download.
The album is set to release on the 17th July 2015