Kate Bush News...
...announcing David to be part of the band:
David Rhodes and Sandra Marvin join Kate's live band
Posted on April 6, 2014 by Seán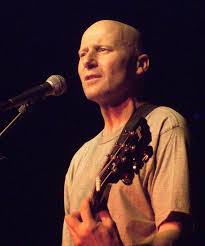 David RhodesPeter Gabriel's longtime guitarist, David Rhodes, has confirmed that he has been busy rehearsing with Kate and will be joining her for the Before the Dawn shows which start in August. From his official Facebook page this morning:
"Busy times. Have just spent the last eight days rehearsing with Kate Bush. Needless to say, a delight and a pleasure. Off to New York on Tuesday to play for PG at the Rock Roll Hall Of Fame shindig."