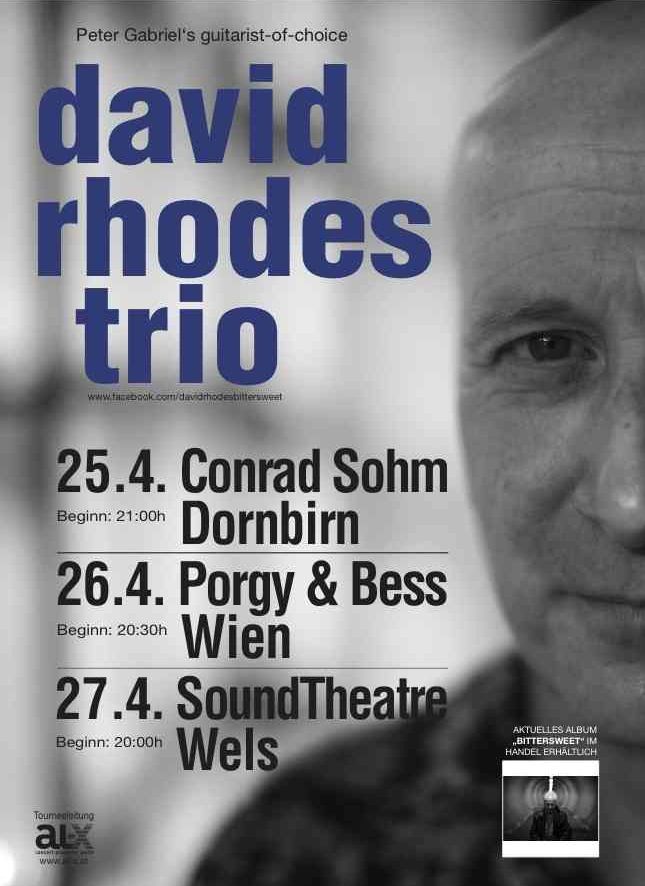 In 2010 I toured on my own to promote my first solo album 'Bittersweet'. I worked in Germany and Italy initially, travelling by train with my guitar on my back and some gear in my suitcase. It was a challenge trying to make what were band tracks into solo performance tunes. I did a bit of looping and singing some of the string and guitar melodies, when not singing the lyrics.

I also played support to Cyndi Lauper on a tour in the States.

The following year Ged and Charlie came out on the road with me, and since then the shows have been band ones.