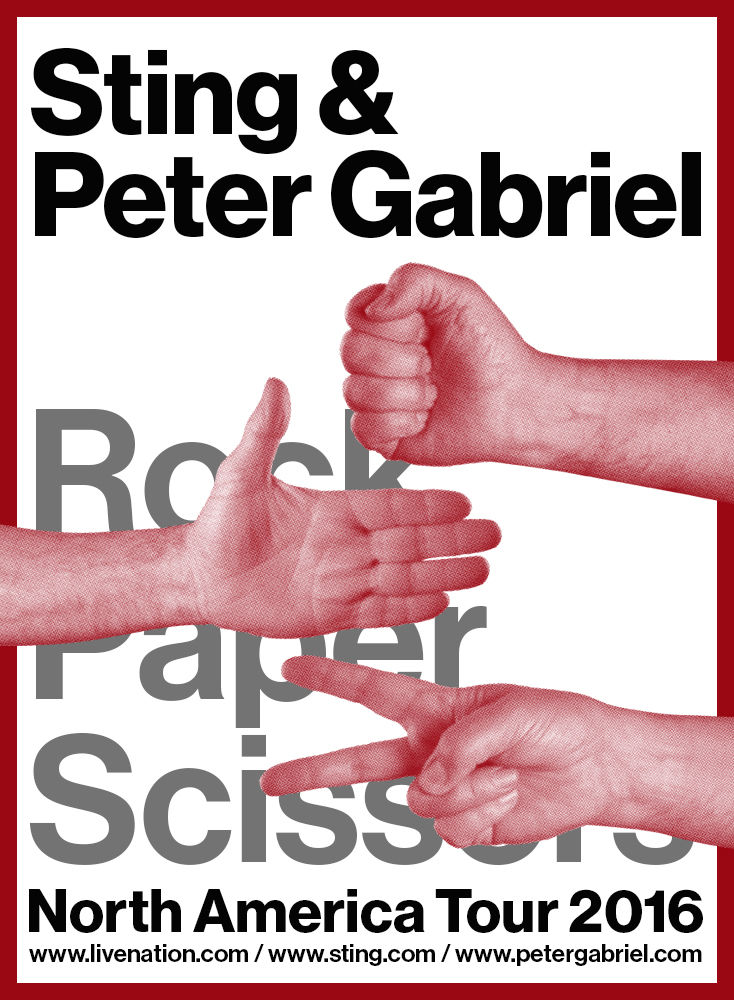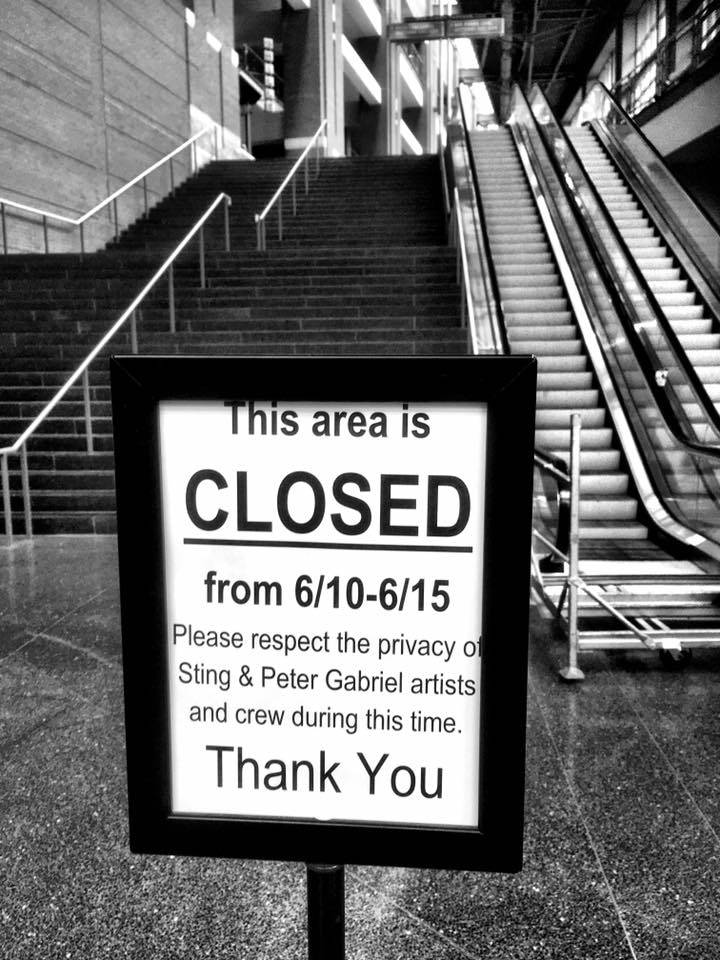 Sting and Peter Gabriel became friends when they both participated in Amnesty International's Human Right Concerts, starting in 1986 in the US and subsequently taking place in many parts of the world. They shared a stage on the first of these, the 1986 A Conspiracy of Hope, reuniting again in 1988 on the Human Rights Now! Concert.
And now they decided to come together for the third time on the Rock Paper Scissors tour. Since fans will surely want to hear some of their hits they decided to each do a set of there stuff with their bands. And then to choose some songs to perform together.

What do they themselves think about it?
I had a successful tour with Paul Simon, who is someone else I admire greatly, and that worked so well I thought I'd like to do this again... who could I tour with? And then I thought of Peter because we've known each other for so long
– Sting
What intrigues me is that when you get a good bunch of musicians together then interesting things will happen if they are allowed to.
– Peter Gabriel
Preparations started end of may in London with the PG band, meeting up later with Sting and his guirarist Domenic. After another assembly early June they will meet up again in a couple of weeks in Columbus (Ohio).