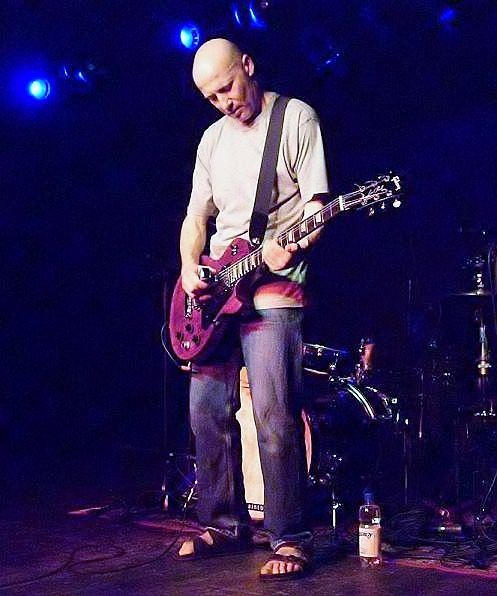 Photo by Helmut Janisch, Deutscher Genesis Fanclub; Aschaffenburg 2010-05-03 at Colos-Saal.

Many thanks to Cristián Elena for telling us about his interview in Spanish with David in 2010 while David was touring Europe to promote his first album Bittersweet. For all Spanish speaking fans: Please enjoy reading it here. / Disfruten de la lectura aquí, por favor.   :-)
And for the rest of us who do not speak any Spanish some funny little incident: In his synopsis Cristián mentions something that caught his eye right before the Aschaffenburg show he was taking part in after the interview. He saw a small poster, and written on it:
Vocals + Guitar /no orchestra /no Gabriel
Christián: "That thing with "Vocals + Guitar /no orchestra /no Gabriel" was -as far as I can remember- on a tiny poster made by the guys from the German Genesis Fanclub hanging on one of the venue's windows. I remember seeing it only after the interview, when I went out to kill time until the gig. At first I thought it would be a piece of British humor by David himself; then I got closer and read that German fans had had their hands on it."