© Franco Saccò
In 2010 David did a show in Bremen (Germany) to promote his first album Bittersweet which was recorded by Radio Bremen.
With Ged Lynch on drums, Richard Evans on bass.
Each night out on a stage is unique. Follow this link to hear the great liveshow net broadcast with The David Rhodes Band at Bremer Moments on May, 12th 2010. About an hour of playing live to listen to - enjoy! 
David Rhodes & Band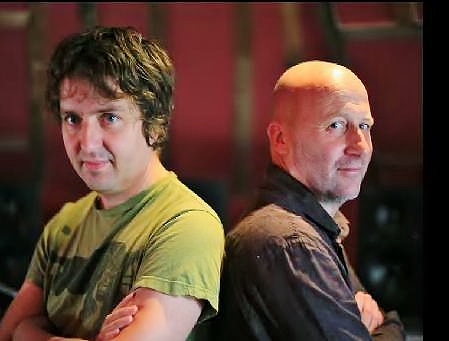 David Rhodes, der seit 30 Jahren mit Peter Gabriel zusammenarbeitet, trat mit seinem Trio im Moments auf und stellte dort seine erste Solo-CD "Bittersweet" vor. Die Songs bildeten das ganze Panorama der Rockmusik ab und sprachen für sich. Auf Playbacks und Synthesizer wurde verzichtet. read more>>
Länge:1:04:43 Stunden
Datum:Sonntag, 27. Juni 2010
Sendereihe:Nordwest Live | Nordwestradio